A vast majority of family offices fly under the radar, often making it a time consuming and difficult task to find and engage them. Like many other capital raising professionals, Pravati Capital found themselves struggling to source accurate information on family offices and therefore turned to the FINTRX family office data platform to solve for this. The addition of FINTRX has dramatically enhanced their access to the global family office market, ultimately supporting their goal of building quality relationships with family office investors.
"The FINTRX platform is absolutely fantastic."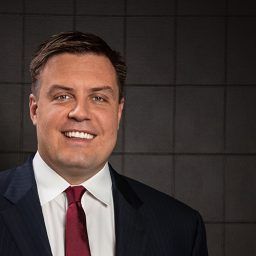 Kevin Mallon
Senior Managing Director
Why Pravati Capital Chose FINTRX
Due to the vast obscurity in the family office landscape, many find it difficult to uncover credible, updated information. Pravati Capital turned to the FINTRX platform as a solution after facing issues with inaccurate data in the past. This inaccurate data led to an inefficient process when seeking to target family offices that met their needs, in addition to be being incredibly time consuming. The FINTRX research team delivered a scalable and seamless solution, allowed Pravati to meet their goal of "building quality relationships with family offices" by ensuring accurate family office data and updated contact details.
Feedback on Using FINTRX
Today, Pravati Capital is successfully utilizing our vast dataset of 3,000+ investors and 11,500+ family office professionals to "source quality data on on the family office space." Through our extensive investor profiles, timely alerts and direct contact information, Pravati Capital can focus their efforts on developing humanized relationships with family office investors with confidence.