Monitor Family Office & RIA Allocations
Track where family office and investment advisor capital is flowing
Sales
Uses BuyerAssist to close more deals and grow accounts faster
Sales
Uses BuyerAssist to close more deals and grow accounts faster
Sales
Uses BuyerAssist to close more deals and grow accounts faster
Sales
Uses BuyerAssist to close more deals and grow accounts faster
MONITOR ALLOCATIONS
Track Private Wealth Asset Flows
Our intuitive platform empowers you to monitor and track where family office and registered investment advisor allocations are being deployed over time.
Uncover allocation trends

Track recent investment activity

Understand future investment plans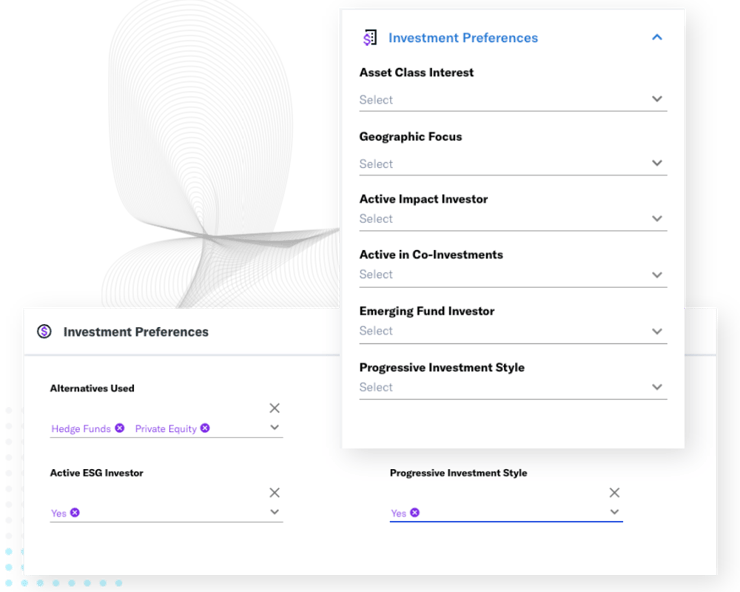 INVESTMENT INTELLIGENCE
Uncover Family Offices & RIA's Allocating to Your Sector
Our investment trends offer clear insight into recent asset flows within the private wealth ecosystem. Uncover where investment dollars have been allocated historically and intent signals on where future investments may land.
Insights in historical investment trends

Breakdown investments by sector & size

Pinpoint investors seeking to allocate
Explore Additional Data Features
Simplify your family office and registered investment advisor access
Book more meetings, increase efficiency, and expand your network


RESILIENCY
Since preparation is a key ingredient to success, our team focuses on resiliency and planning when it comes to customer data.
Get Our Daily Coronavirus Tracker Insights Sent to Your Inbox
Get Our Daily Coronavirus Tracker Insights Sent to Your Inbox
Explore FINTRX
Navigate to key areas of our site below