ONLINE PLATFORM
Family Office & RIA Intelligence Accessible From Anywhere
Our intuitive online platform provides you with access to the latest family office and investment advisor data, including actionable insights to keep you current on what's important.
Trusted by the industry's leading financial firms




Your Single Online Source For All Private Wealth Data Intelligence
Join the hundreds of fund managers who leverage our unparalleled family office and registered investment advisor data.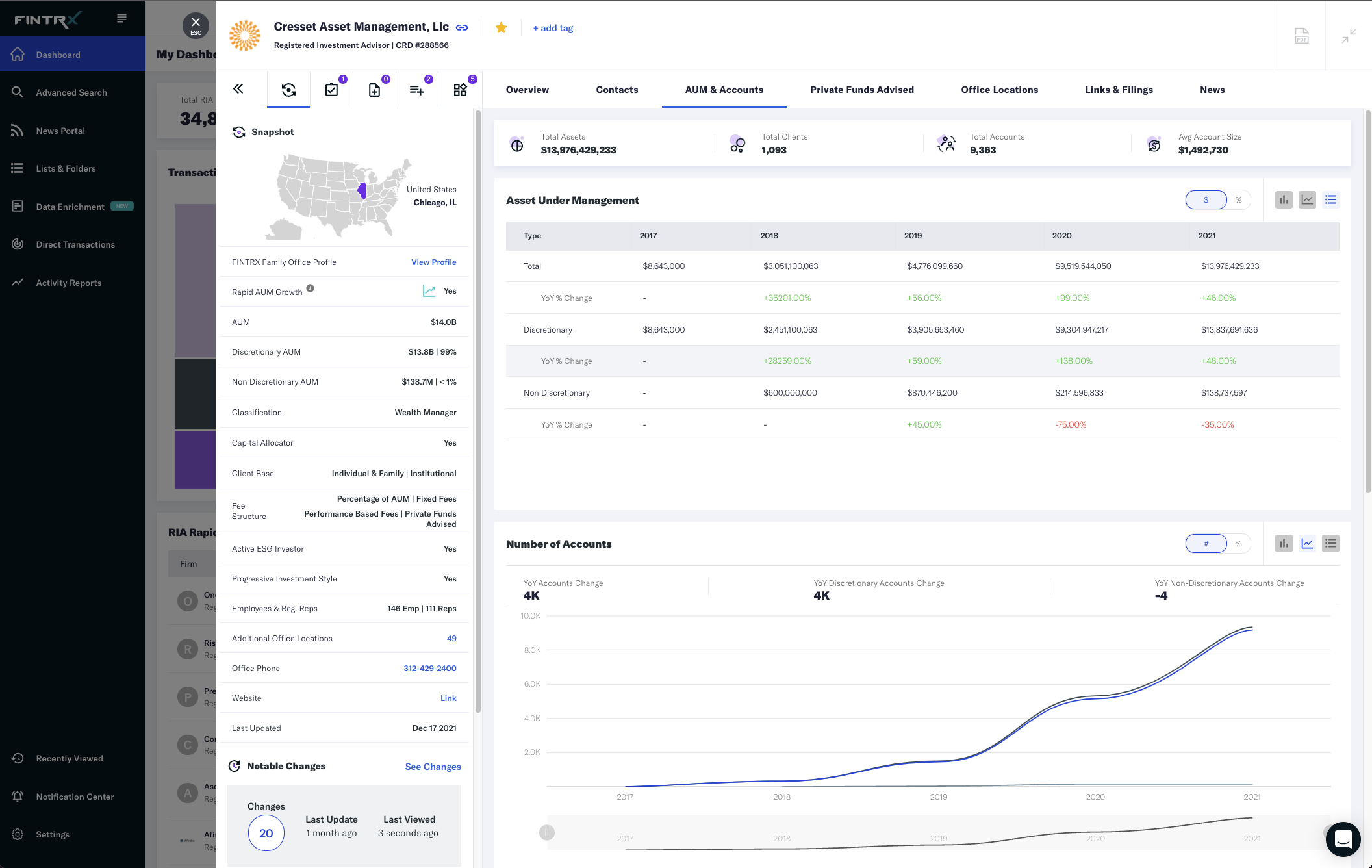 Seamless access to the data and research you need from any device
Monitor family office and advisor updates, changes and new additions
Simple to use, yet powerful features designed to simplify your private wealth access
Online Platform Features
Online access to the most current private wealth data and research
Simplify your family office and registered investment advisor access
Book more meetings, increase efficiency, and expand your network


RESILIENCY
Since preparation is a key ingredient to success, our team focuses on resiliency and planning when it comes to customer data.
Get Our Daily Coronavirus Tracker Insights Sent to Your Inbox
Get Our Daily Coronavirus Tracker Insights Sent to Your Inbox
Explore FINTRX
Navigate to key areas of our site below