As unpredictability and turbidity continue to be main driving forces in the markets, the registered investment adviser (RIA) model continues to charge ahead, with numbers showing a steady increase over the past decade or so. As a leading family office data and research provider, FINTRX takes a closer look at the RIA channel - one similar to the family office arena - offering data and insight into the top five US states with the most number of RIAs.
---
RIA Overview
Regulated directly by the Securities and Exchange Commission (SEC), a registered investment adviser (RIA) is described as any firm who advises or manages the wealth of high net-worth individuals or institutions. Relative to family offices, RIAs work in a similar fashion - offering a broad range of wealth and investment management services to its clientele, all while adhering to the specific wants and needs of each. For more information on RIAs, take a look at our recent blog post, Exploring the Registered Investment Adviser (RIA) Channel.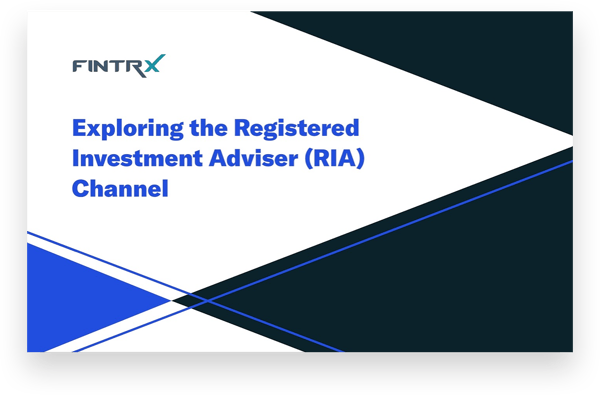 Despite numerous challenges brought upon by COVID-19, RIAs continue to report healthy firm growth - both in the number of RIAs being formed and number of clients. New research also suggests breadth of services as being a main theme among RIAs this year, with many advisers overseeing retirement planning, tax management, philanthropy and other aspects of clients' financial lives, beyond investments. For instance in 2019, RIAs saw an average 13 per cent rise in their client numbers thanks in part to these additional services. This pattern of expansion and consolidation among RIAs have resulted in explosive growth in assets and increased competition in the markets.
Below, we examine the top five US states with the highest number of registered investment advisers (RIAs) as of August 2020:
1. California tops the list with the most number of RIAs in the United States, 4,493+.
2. New York comes in second, with 3,464+ RIAs.
3. Texas places third, with roughly 1,875+ RIAs.
4. Florida comes in fourth, with 1,349+ RIAs.
5. Massachusetts caps off our list, with an estimated 1,201+ RIAs in operation today.
These 5 states make up more than 1/3 of all RIAs active today.
RIAs make up a broad range of groups throughout the financial landscape - including wealth advisers, hedge funds, retail investment advisories, private equity firms, multi-family offices and numerous other groups that manage institutional capital. From data we have gathered at FINTRX, we estimate there to be about 34,924 registered investment advisers currently, with over 405,000 contacts. RIAs throughout the United States are proving their ability to manage risk and volatility while still producing fruitful returns for clients. Although significant uncertainty may remain, the figures above suggest these key industry players are making every effort to remain proactive, agile and resilient throughout these times.
---
FINTRX delivers an industry leading suite of family office data and research solutions to the alternative wealth space and private capital markets. Engineered to help our clients identify and access family office capital in an intuitive and efficient manner, the FINTRX family office platform offers accurate family office data and research, built with a bottom-up approach.
For an in-depth exploration of the FINTRX family office platform, click below:

For more practical family office insights and best practices, visit our 'Resource Library' below.