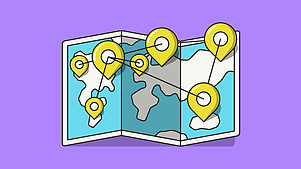 As they continue to make their mark in the world of alternative investing, family offices have begun diversifying their investment interests. The family office of Manohar Naidu, owner of South Indian record label Lahari Music, invested an undisclosed amount in two startups as of May 2017. This move is aimed at expanding the family office's businesses beyond music. The investments are in dating app Happn, a Paris-based application with over 25 million users, and WhatsLoan, an Indian fintech platform for home buyers and developers.

Chandru Kumar, a director at Lahari Music, observed "we have been in the music industry for a very long time and we realized we need to branch out." The family office's interest in broadening their investments could signal a trend throughout the family office world.

The company did not disclose the stakes it acquired. Moving forward, Lahari said it will aim for an equity stake of 26% or more in its startup investments.

Lahari is on track to make two more investments this year, one in an Indian company that makes electric chargers for cars and the other in a media company, Kumar said. The family office usually invests between $500,000 and $10 million across a number of sectors, including consumer and media. Boutique investment banking firm CreedCap Asia Advisors was the adviser for the latest transactions.
Happn was cofounded by Didier Rappaport in Paris in 2014. It has presence also in 40 major cities, including London, New York, Sao Paulo, Madrid, Sydney and Moscow, and competes with the likes of Tinder, OkCupid and Match. com. In India, its competitors are TwoMangoes, Woo and TrulyMadly, which is backed by Helion Ventures and Kae Capital.
WhatsLoan, a loan-as-a-service platform, is run by Bengaluru-based Home Equity India.
Find out what the family office space has to offer for you, using our FINRTX Platform.