As family offices continue to fuel the growth of sectors and industries across the board, the FINTRX data platform shines a light on the past investment history of more than 2,900+ family offices worldwide. In utilizing the FINTRX Buy-Side Edition, which provides insight and analytics into thousands of direct deal transactions, we uncover five family offices making consumer goods investments...
---

1. Saltwater Capital (Ryan Graves Family Office)
Established in 2017, Saltwater Capital is a Mill Valley, CA-based single family office managing the wealth of its founder, Ryan Graves and his family. Graves created his wealth as one of Uber's founding members and has since had numerous roles throughout the technology space. Today, the firm allocates to several opportunities across the private equity and venture capital spaces, and regularly makes direct investments in private companies. The firm employs a hands-on investment approach, allocating opportunistically to companies throughout the consumer goods, technology, energy and manufacturing industries (amongst others). The firm is an active ESG investor and looks to identify companies that provide a positive service to society and the environment. In April of 2020, Saltwater Capital made a direct investment in Pixel Union, an e-commerce solution for developing brands and entrepreneurs. Geographically, the firm remains agnostic, though they primarily consider deals in North America, and more specifically, the United States.
---
2. Yankee Hill Capital Management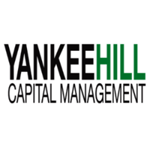 Yankee Hill Capital Management is a New York, NY-based single family office serving as the direct investment/private equity vehicle for Lawrence and Peter Weinbach (and their families). Founded in 2003, the firm allocates exclusively to private equity opportunities. Lawrence Weinbach created his wealth while serving as Chief Executive Officer of Anderson World Wide and Unisys Corporation, while Peter Weinbach created his wealth via an extensive career in the investment banking and private equity industries. Today, the group allocates to a specific group of niche companies operating within the consumer goods and services sectors. In 2009, Yankee Hill Capital Management made a direct investment in Great Western Products, a leading manufacturer of concession products.
---

3. Patriarch Partners (Tilton Family Office)
Founded in 2000, Patriarch Partners is a New York City, NY-based, single-family office acting as the private investment firm for Lynn Tilton and her family. Tilton is well known for the creation of collateralized loan obligations. Throughout her career, she worked for several companies including Goldman Sachs and Merrill Lynch as an investment banker. Patriarch takes the same investment approach, regardless of market conditions. The firm takes on a generalist approach to investment with a specific focus on the domestic production of consumer goods in the United States. Despite being industry agnostic, Patriarch particularly considers investments in the consumer goods, automotive, aerospace, industrials, manufacturing, technology, home and fashion industries. The firm focuses on the acquisition of underperforming and undervalued companies. In May 2011, the firm directly invested in Gorham Paper & Tissue, a paper distribution company in Gorham, New Hampshire. In December of 2011, Patriarch Partners made another direct investment in Hussey Copper, an American manufacturing company that produces electrical copper for various industries. Geographically, the firm focuses primarily on businesses domiciled in the United States.
---

4. Otium Capital
Established in 2009, Otium Capital is a Paris, France-based single family office serving as the direct investment arm for Pierre-Edouard Stérin. Stérin created his wealth as an entrepreneur and private investor. He is the founder of SmartBox Group, a European e-commerce company that provides experience gifts across eleven European countries. The firm invests primarily in European companies across a range of sectors and industries including consumer goods, cosmetics, internet of things, software, retail, fitness, food processing, healthcare, data and more. In November of 2018, Otium Capital directly invested in Peas & Love, an urban farm company helping food and beverage organizations achieve sustainable growth via their innovative services and opportunities. Generally, the firm targets early-stage companies and will make the majority and minority investments. Ideal companies are looking to raise venture and growth capital.
---
5. Sharrp Ventures (Harsh Mariwala Family Office)
Founded in 2015, Sharrp Ventures is a Mumbai, India-based single family office managing the assets of its founder, Harsh Mariwala and his family. Mariwala is an Indian entrepreneur and the founder of the consumer goods giant, Marico. The Mariwala family also controlled Bombay Oil Industries, an Indian holding company based in Mumbai. Sharrp Ventures focuses on investing in equities in India, making numerous investments in private market funds, public market funds as well as direct investments in private companies. With regard to direct investments, the firm targets early and growth stage companies. In January of 2019, Sharrp Ventures directly invested in Nykaa, an Indian retail seller of beauty, wellness and fashion products. In September of 2019, the group made a direct investment in SleepyCat, an online mattress and pillow company. The firm is sector agnostic, however, they primarily focus on consumer and consumption related investments.
To continue exploring comprehensive profiles of more than 2,900+ family offices worldwide, leverage our custom suite of asset raising tools designed to enhance your prospecting efforts.
---
Built with the asset raising professional in mind, FINTRX features state-of-the-art data exploration and visualization tools engineered to help our clients identify and access family office capital in an intuitive and organized way. By providing continuously updated family office intel, savvy capital raising tools and smart search capabilities, FINTRX is an essential knowledge resource for participants of the global wealth management sector.
For an in-depth exploration of the FINTRX family office platform, click below:

For more practical family office insights and best practices, visit our newly updated 'Resource Library' below.