The need for unbiased wealth management has become increasingly prominent as the world continues to shift towards a remote reality — and registered investment advisors (RIAs) are at the center of this trend. With growing uncertainty in the markets today, businesses and high-net-worth individuals are turning to RIAs for their self-governing nature, fiduciary value and sophisticated financial expertise. In an effort to shine a light on the RIA space, FINTRX explores three of the largest registered investment advisors (RIAs) based in Texas.
---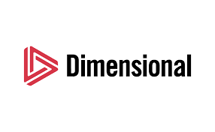 1. Dimensional Fund Advisors LP = ~$662B+ in AUM
Founded in 1981, Dimensional Fund Advisors LP is a global investment firm managing the assets exclusively for institutional investors and the clients of a select group of fee-based advisors. Dimensional (refers to the Dimensional separate but affiliated entities generally, rather than to one particular entity) also offers a full range of equity and fixed income strategies designed to target higher expected returns. As a leader in applying advanced financial science to equity and fixed income investment strategies, the firm employs a systematic investment approach and seeks to capture market opportunities in all directions. With a confidence in markets, deep connections to the academic community and a focus on implementation, Dimensional Fund Advisor LP applies academic research to practical investing.
Quick Hitters:
- Founded: 1981
- Headquarters: Austin, Texas
- Discretionary Assets: ~$662B+
- Non-Discretionary Assets: $0
- Total AUM: ~$662B+
- Specialties: PETFs, mutual funds, systematic fixed income, sustainability and target date retirement income services
---
2. Victory Capital Management = ~$157B+ in AUM
Established in 2013, Victory Capital Management is a San Antonio, Texas-based global asset management firm with additional offices in Cleveland, Cincinnati and Rocky River, OH; San Francisco, CA; Denver, CO; Birmingham, MI; New York, NY; Boston, MA; and Des Moines, IA. The firm operates a next-generation business model that combines boutique investment qualities with the benefits of a fully integrated, centralized operating and distribution platform. Victory Capital provides specialized investment strategies to institutions, intermediaries, retirement platforms and individual investors - offering an array of investment approaches designed to drive strong outcomes. This includes actively managed mutual funds and separately managed accounts, rules-based and active ETFs, multi-asset class strategies, custom solutions and a 529 College Savings Plan. Victory Capital Management's investment model provides a diversified suite of products across asset classes, investment return streams, product types and business channels.
Quick Hitters:
- Founded: 2013
- Headquarters: San Antonio, Texas
- Discretionary Assets: ~$153B+
- Non-Discretionary Assets: $3.89B+
- Total AUM: ~$157B+
- Specialties: Domestic equity, international equity, fixed income and mixed asset class services
---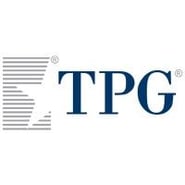 3. TPG Global Advisors, LLC = ~$86B+ in AUM
Founded in 1992, TPG Global Advisors, LLC is a global investment firm headquartered in San Francisco, California, and Fort Worth, Texas, with approximately $86 billion in assets under management and 14 additional offices around the world. For over 25 years, the firm has built an ecosystem made up of hundreds of portfolio companies and a value-added network of professionals, executives and advisors. Dedicated to delivering differentiated returns for investors and their beneficiaries, TPG's investment strategy embraces change, takes on complexity and creates unique opportunities. This ecosystem drives insight and engagement, which are critical to the firm's approach to investing, value creation and culture.
Quick Hitters:
- Founded: 1992
- Headquarters: Fort Worth, Texas (San Francisco, CA; amongst other locations)
- Discretionary Assets: ~$86B+
- Non-Discretionary Assets: $0
- Total AUM: ~$86B+
- Specialties: Private equity, growth equity, real estate, credit and public equity
---
RIA Review:
In general terms, a registered investment advisor (RIA) is a firm advising or managing the wealth of high-net-worth individuals or institutions. Directly regulated by the Securities Exchange Commission (SEC), RIAs offer a wide range of financial services — from wealth and investment management to direct lending and personal finance education, etc. An important distinction regarding RIAs is the fiduciary obligation to always act in the best interest of their clients.
For more information on RIAs, check out our recent blog post: Exploring the Registered Investment Advisor (RIA) Channel, or visit the FINTRX Resource Library below.
---
FINTRX delivers an industry-leading suite of family office data and research solutions to the alternative wealth space and private capital markets. Engineered to help our clients identify and access family office capital in an intuitive manner, the FINTRX platform ensures accurate and updated family office data and research on 3,000+ family offices worldwide.
For an in-depth exploration of the FINTRX family office platform, click below:

For more practical family office insights and best practices, visit the 'FINTRX Resource Library' below.