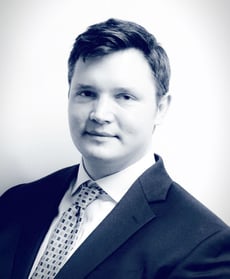 Toby is Principal of Thomson Private Wealth based in Mayfair, London. Thomson Private Wealth is dedicated to helping High Net Worth families build and preserve their wealth throughout the generations. Toby started his career over a decade ago in discretionary portfolio management, however since founding Thomson Private Wealth he now also provides his clients holistic advice to solve their wealth management needs. His clients are primarily UK domiciled families and business owners who have created significant capital, and whose circumstances are therefore more complicated than most.
---
Please introduce yourself, your background and tell us more about Thomson Private Wealth and what you do there?
My name is Toby Thomson, and my background was in discretionary portfolio management for HNW clients. However, two years ago I decided to set up my own firm which essentially provides a holistic multi-family office type service for my clients, and as a result, I set up Thomson Private Wealth. I am thrilled to be able to offer a full range of wealth planning services. My main interests are economic history, politics and geopolitics. In a previous life, I was also a highly accomplished sportsman, playing rugby and boxing at County and semi-pro level.
What are some of the biggest challenges that most family offices face that you're trying to solve for?
I would say succession planning and Onshore VS Offshore are big themes at the moment. Also, tax strategy in case of a snap general election and a hard-left government; In my experience, this is perceived as much more of a threat than Brexit by our clients. I think it's fair to say Clients are "bored of Brexit" and scared of the current Labour party. The political instability in the UK and EU remains a concern, needless to say, as well as China VS US trade tensions.
What are the top trends that you have seen emerging within the family office sector in 2019?
UK investors wishing to move offshore due to potential for a hard-left government. Also, the move into 'alternatives' like infrastructure, pe, renewables etc given low bond yields & length of US equity bull market.
Which asset classes do you envision allocating more client capital to over the next 12 months?
Private equity, other alternatives, floating rate and other inflation protected bond funds.
What is your approach to evaluating more nascent investments such as blockchain, cannabis etc?
We don't get involved in speculative sectors as above, personally I believe the bird has already flown on cannabis and crypto etc. However, blockchain is just a tool or a means to an end rather than an end in itself (unlike crypto). Blockchain could be increasingly useful over the years given increased threat from cybercrime and ever-increasing compliance drive.
What do you consider the largest value add that Thomson Private Wealth brings to the table when working with clients?
Trust and transparency. The families I work for know that we have their best interests at heart. We are also able to offer everything from the investment management side, tax strategy, investment planning, private banking services and so on.
How do you ensure compliance and safekeeping of sensitive data of your clients and team? (i.e. Tools? Processes?)
We use encryption technology for our email, and we have an excellent risk & compliance support team. We are also starting to embrace cloud based secure storage systems for our client's sensitive documents.
What are some of the latest technologies and solutions that you've introduced that have had a significant impact on your day-to-day operations?
I would say that the most useful addition has been our ability to provide 24/7 valuation and performance tracking mobile apps, along with the secure cloud-based document service mentioned above (which includes digital executors and so on).
What are some of your go-to resources to stay abreast of the latest news and investments in the family office space?
I most use Bloomberg news, Twitter & LinkedIn to keep up with developments.
---
You can find out more about Toby Thomson and Thomson Private Wealth on their website at http://www.thomsonwealth.com.
---
Interested in being featured in our Family Office Interview Series? Feel free to contact us at marketing@fintrx.com.