Since inception, FINTRX has remained dedicated to providing high-quality family office intel to our global client base. In view of this, we are thrilled to present the third and final edition of our Family Office Industry Briefing Series in partnership with Charles Schwab. In this report, you will find an in-depth analysis regarding family office investment professionals with specific insight into gender breakdown, average age, top educational institutions, previous employers, hobbies and interests, societal affiliations, military veterans and more.

As with both Part I and Part II of our Briefing Series, the information to follow has been derived, in its entirety, by the FINTRX research team utilizing a bottom-up methodology. This practice consists of aggregating information from a number of public filings, proprietary data sources and strategic industry relationships - to name a few. Using a cross section of this complete data set to provide what we believe to be the most accurate representation of the global family office market, we are pleased to provide the following commentary on the professionals comprising the family office landscape.
Key Takeaways:
- Breakdown of family office professionals by region
- Average family office professional tenure by type and office location
- Age attribution by location
- Analysis of top universities fueling the family office talent pool
- Breakdown of asset management companies driving the greatest family office adoption

Plus...an exclusive interview with Jill Matesic, Family Office Strategist at Schwab Advisor Family Office.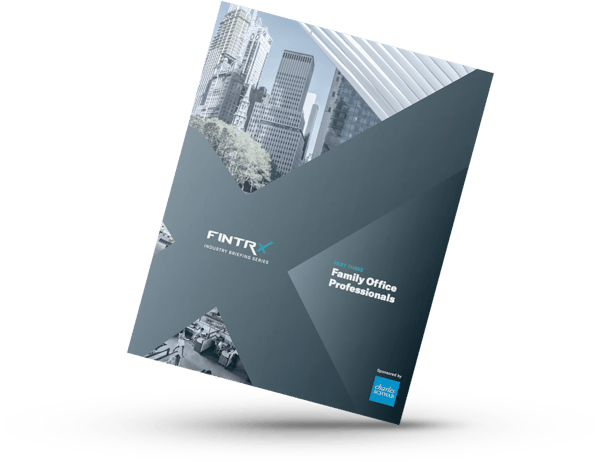 ---
FINTRX delivers a custom suite of family office data and research solutions to the alternative wealth space and private capital markets. Engineered to help asset raising professionals identify and access family office capital in an efficient manner, the FINTRX platform offers high-level family office data and research, built with an intuitive approach.
To see a glimpse of the technology and how we could help streamline your prospecting processes, please request a demo below:

For more practical family office insights and best practices, visit the FINTRX 'Resource Library' below: