2020 was a year unlike any other and as with other industries, an unpredictable market environment brought the family office landscape into uncharted waters. Over the course of 2020, family offices underwent numerous changes and continued expansion, as did the FINTRX platform. From January through December, the FINTRX data set grew to include nearly 3,000 unique family offices and over 11,000+ family office contacts. In continuing our mission to provide the most robust insight on single and multi family offices, we are thrilled to release this annual 2020 data report outlining numerous family office data trends and notable investment activity within the alternative wealth space.
Because the family office landscape tends to be a closely guarded one, it makes our efforts both challenging and rewarding. However, through the expansion of strategic partnerships, private sourcing methods and public aggregation, we were able to deliver our largest YoY increase in data since the inception of FINTRX in 2014.
The FINTRX 2020 Family Office Data Report has been produced exclusively utilizing our expansive family office data and research platform. Thanks to our dedicated research team - which continuously works to update and expand our data set - we can share helpful and credible information regarding family offices and the private wealth landscape at large.
2020 Data Highlights: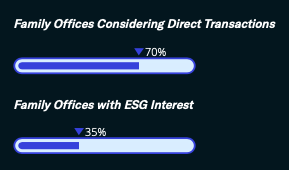 Amid turbulent market conditions, family offices continued to remain vigilant and proactive. Notable trends throughout the year included a continued interest in making direct investments in private companies - primarily those demonstrating ESG qualities. By the end of 2020, about 70% of family offices considered direct transactions - and 35% of those groups noted an interest in ESG opportunities.
Over the past year, family offices continued to expand, evolve and increase in sophistication. Additionally, family offices demonstrated strong adaptation in regards to their investment approach, particularly showing a greater demand for transparency and control over their capital allocations.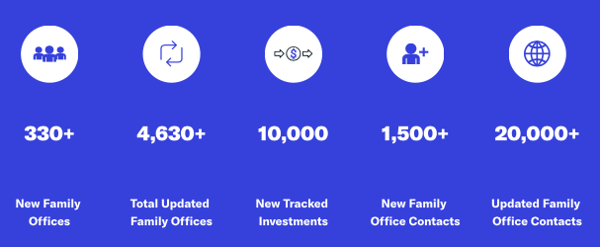 Direct Investment Activity By Region:
Geographically, the expansion of our dataset coincided with the increase of family offices making direct transactions in private companies. See below for a breakdown of new family offices added in 2020 showing direct investment activity throughout the year.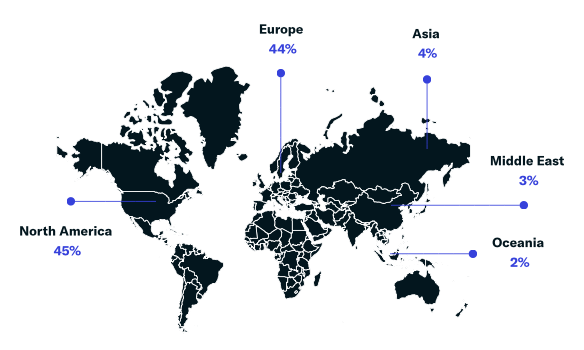 As businesses around the world continued to close their doors, focus on the global economy - and the future thereof - became exponentially magnified. In this time of uncertainty, many used this as an opportunity to evaluate, restructure and strengthen internal operations. Family offices are a great example of this. Increased transparency, capital alignment and greater control are the main contributors to their continued growth shown throughout the year. With patient capital and a proactive, long-term mindset, family offices are well-positioned to capitalize on various opportunities amidst the current market environment.
2020 Platform Highlights:
At FINTRX, our research team tracked and analyzed millions of data points on nearly 3,000 single and multi family offices worldwide. Alongside an overall increase in the number of family offices and assets, these private wealth vehicles continued to transform into more complex investment vehicles. In order to help bridge the gap between you and a family office prospect, FINTRX designed and implemented the FINTRX Affinity Score feature in 2019. Designed with AI to promote humanized outreach - FINTRX Affinity delivers custom conversation starters, actionable insights on your best path to connect, and meaningful intel on your shared commonalities across 11,000+ family office decision making contacts. Today, FINTRX Affinity is home to more than 50 million+ biographical data points.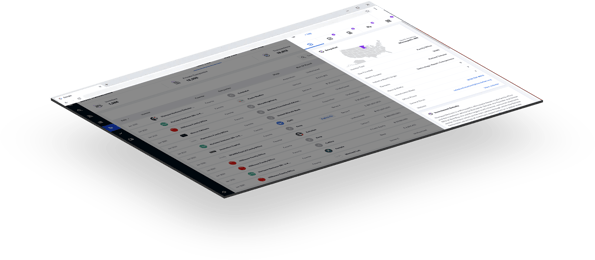 Voices of Results:
Throughout the year, we received great feedback on the accuracy and breadth of data as well as the effectiveness of new key features such as FINTRX Affinity.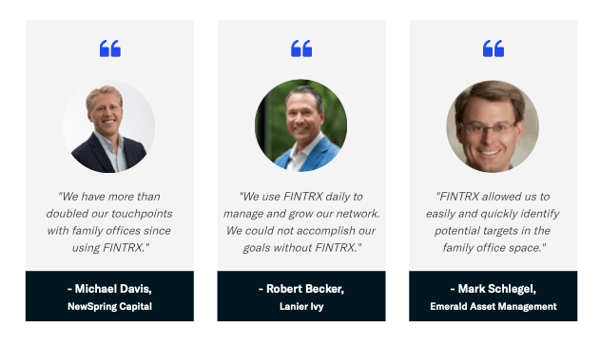 Having the unique opportunity to interact with our users on a daily basis, our team has witnessed and discussed the pain points of prospecting into the family office space. Because of the intuitive approach our platform takes to address specific prospecting challenges, asset raising professionals (such as the individuals above) can feel confident in pursuing the private wealth space moving forward. For our clients, the result was not only increased access to a previously difficult-to-reach market, but our platform also allows for time to be spent on other areas of your business.
Conclusion:
The past twelve months have exhibited tremendous growth throughout the FINTRX data set and family office ecosystem altogether. As outlined in this document, our private wealth insights have grown to include extensive research and analysis on nearly 3,000 family offices globally and 11,000+ decision making contacts that work within them. While we are proud of the monumental strides we have taken over the course of 2020 on behalf of our clients, we continue to set our sights on 2021 and remain determined to increase our efforts and build on the momentum we have created.
---
Built with the asset raising professional in mind, FINTRX features intuitive data exploration tools specifically engineered to provide an effective means of targeting family office capital around the globe. Explore in-depth family office profiles with insight on each group including background, contact information, origin of wealth, investment interest, investment history and more.
For an in-depth exploration of the FINTRX family office platform, click below:

Visit our newly designed Resource Library below for useful family office readings and guides to success: