The need for unbiased wealth management has become increasingly prominent as the world continues to shift towards a remote reality — and registered investment advisors (RIAs) are at the center of this trend. With growing uncertainty in the markets today, businesses and high-net-worth individuals are turning to RIAs for their self-governing nature, fiduciary value and sophisticated financial expertise. In an effort to shine a light on the RIA space, FINTRX explores three of the largest registered investment advisors (RIAs) based in Pennsylvania...
---

1. The Vanguard Group, Inc. = ~$6.2 Trillion in AUM
With roots dating back to 1975, The Vanguard Group, Inc. is a Valley Forge, Pennsylvania-based registered investment advisor offering a vast selection of low-cost mutual funds, ETFs, advice and numerous other related wealth management services. Individual and institutional investors, financial professionals and plan sponsors benefit from the size, stability and experience that Vanguard offers. As of March 2021, the firm manages approximately $6.2 trillion in global assets, with 189 funds in the United States and 225 funds in global markets. In serving more than 30 million clients, Vanguard avoids speculative investments and instead focuses on asset classes that earn positive, real returns from dividends, interest and other sources of cash flow.
Quick Hitters:
- Founded: 1975
- Headquarters: Valley Forge, PA (19 locations worldwide)
- Discretionary Assets: ~6.2T+
- Non-Discretionary Assets: $0
- Total AUM: ~$6.2T+
- Specialties: Mutual funds, low-cost traditional funds and EFTs
---

2. Hamilton Lane Advisors, LLC = ~$503B+ in AUM
Established in 1991, Hamilton Lane Advisors, LLC is a Bala Cynwyd, Pennsylvania-based alternative investment management firm providing modern private markets solutions to investors worldwide. With 16 additional offices throughout the U.S., Europe, Asia and the Middle East. With approximately $503+ billion in assets under management, Hamilton Lane offers a full range of investment services that allow clients to participate in the private markets asset class on a global and customized basis. The size and scale of Hamilton Lane's global platform enable us to build differentiated global product solutions designed to help meet the needs of a wide range of investor types and preferences.
Quick Hitters:
- Founded: 1991
- Headquarters: Bala Cynwyd, PA
- Discretionary Assets: ~$68B+
- Non-Discretionary Assets: ~$434B+
- Total AUM: ~$503B+
- Specialties: Direct credit investments, direct equity investments, evergreen strategies, impact investments, primary fund investments, real asset investments, secondary investments, venture capital and growth equity investments
---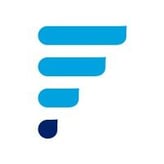 3. Federated Hermes, Inc. (FHI) (previously Federated Investment Management Company) = ~$376B+ in AUM
Founded in 1955, Federated Hermes, Inc. is headquartered in Pittsburgh, Pennsylvania with six offices throughout the United States as well as international presence in Ireland, Germany and England. In February of 2020, Federated Investors, Inc. and Hermes Investment Management combined their names and rebranded as Federated Hermes, Inc. FHI provides mutual funds, collective investment funds, closed-end funds, variable annuity funds, private funds, managed accounts and institutional separate accounts services to institutional and individual investors around the globe. In 2014, it signed a deal with RJ Delta Fund Management, an Argentinean subsidiary of Raymond James, for the distribution of products to Chilean pension funds.
Quick Hitters:
- Founded: 1955
- Headquarters: Pittsburgh, PA
- Discretionary Assets: ~$376B+
- Non-Discretionary Assets: $0
- Total AUM: ~$376B+
- Specialties: Mutual fund management, finance and insurance services (among others)
---
RIA Review:
In general terms, a registered investment advisor (RIA) is a firm advising or managing the wealth of high-net-worth individuals or institutions. Directly regulated by the Securities Exchange Commission (SEC), RIAs offer a wide range of financial services — from wealth and investment management to direct lending and personal finance education, etc. An important distinction regarding RIAs is the fiduciary obligation to always act in the best interest of their clients.
For more information on RIAs, check out our recent blog post: Exploring the Registered Investment Advisor (RIA) Channel, or visit the FINTRX Resource Library below.
---
FINTRX delivers an industry-leading suite of family office data and research solutions to the alternative wealth space and private capital markets. Engineered to help our clients identify and access family office capital in an intuitive manner, the FINTRX platform ensures accurate and updated family office data and research on 3,000+ family offices worldwide.
For an in-depth exploration of the FINTRX family office platform, click below:

For more practical family office insights and best practices, visit the 'FINTRX Resource Library' below.