Changing demographics and unforeseen global circumstances continue to influence the ways in which family offices invest and manage client wealth. Using a cross-section of our complete data set, FINTRX has assembled the Q3 2020 Family Office Data Report to deliver key family office statistics, notable trends and further exploration of the private capital markets. Continue reading for a closer look at how Q3 unfolded within our rapidly growing ecosystem of 2,900+ family offices, 11,000+ contacts, and 14,500+ tracked investments...
The FINTRX Q3 2020 Family Office Data Report provides a detailed analysis of all new family office data and research added to the platform in Q3, with additional insights into asset class interests, direct investment activity, monthly breakdowns and more.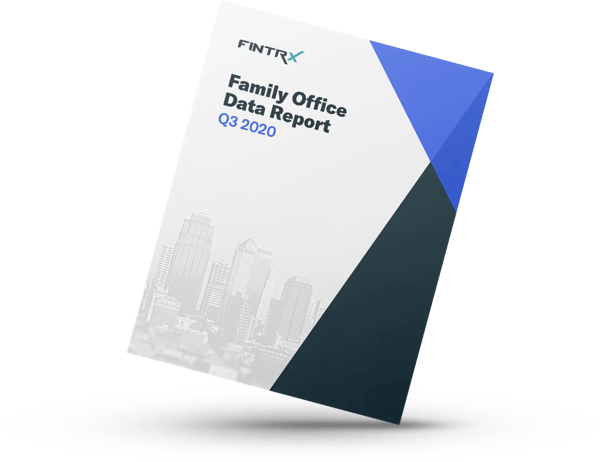 ---
FINTRX delivers an industry leading suite of family office data and research solutions to the alternative wealth space and private capital markets. Engineered to help our clients identify and access family office capital in an intuitive and efficient manner, the FINTRX platform offers accurate family office data and research to radically improve your workflow and prospecting efforts with these private wealth groups.

For more practical family office insights and best practices, visit the FINTRX Resource Library below.