The FINTRX Buy-Side data solution and prospecting tool tracks direct investments made by family offices into over 93 industries worldwide. As we continue to track the direct investment activity within the global family office space - via our FINTRX Buy-Side Platform - we've unpacked some further color on the regions receiving the most investment activity.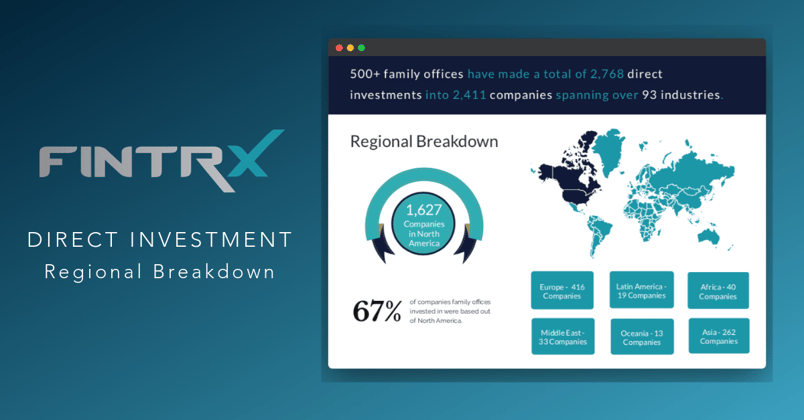 A detailed breakdown below:
- 500+ family offices have made a total of 2,744 direct investments into 2,387 companies spanning over 93 industries

- North America swept up roughly 67% of investments from Family Offices, with 1,627 companies, the most of any other region

- Family offices in North America are about 85% more likely to invest in a company based in North America
For more information, request a free trial for a deep-dive into the FINTRX solution.