Direct investments have become increasingly common throughout the family office space - particularly in regards to single family offices (SFOs). Several factors contribute to the prevalence of direct investments across the family office landscape, but none more influential than the increased sophistication of family office vehicles themselves. In our latest 9-page industry spotlight, we highlight patterns of growth regarding the direct investment activity among these private wealth entities...
Over the past decade, family offices have accumulated the assets and talent required to effectively allocate capital directly into the private space. The result of this trend is more than half of all family offices allocating capital directly to some degree. In addition to an increased interest in making direct investments, the desire to co-invest with like minded entities has grown significantly as well, with data indicating about 42% of family offices (that allocate capital directly) doing so alongside other family offices, venture capital, private equity and real estate investors. Using a cross section of our complete data set to provide what we believe to be the most accurate representation of the global family office market, we present the following data and insight with regards to family offices making direct investments.
In this industry spotlight, you will takeaway:
- A stronger understanding of what the modern family office structure looks like (SFO vs MFO breakdown)
- Family offices making direct investments
- Global family offices co-investing (a breakdown)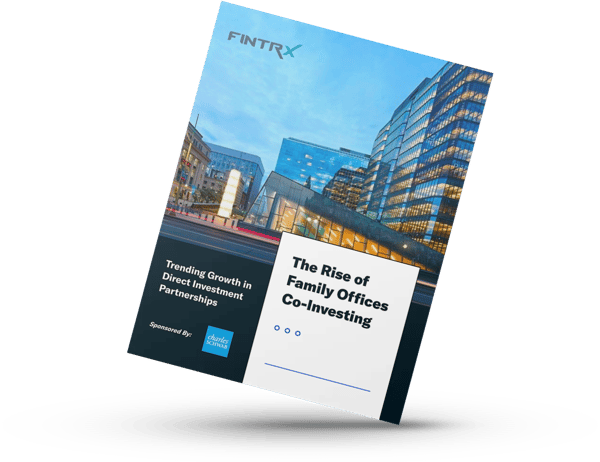 ---
The utilization of our family office data and research platform has opened doors to the many investment trends that shape our global economy. Engineered to help our clients identify and access family office capital in an intuitive and efficient manner, FINTRX offers accurate family office research, built with a bottom-up approach.
For an in-depth exploration of the FINTRX family office platform, click below:

For more practical family office insights and best practices, visit our 'Resource Library' below.