FINTRX is excited to announce a new feature within our family office data solution and prospecting tool that provides users with the ability to stay up to date on all news pertaining to their prospects and the alternative wealth space as a whole. The FINTRX News Portal features a bookmarking tool, filtering options and other savvy elements to ensure users are continuously kept abreast of any and all news relating to the private capital markets.
The FINTRX News Portal is designed in an intuitive way that makes it possible for our users to bookmark and filter news by type, industry, family office(s), specific contacts and more, ultimately allowing for a personalized collection of updated family office news.
Key Highlights
Filter By:
- Family office(s)
- Family office contact(s)
- Industry
- Hedge funds
- Private equity
- Venture capital
- Real estate funds
Bookmarks:
- Save and revisit specific news articles that are of interest to you
- Filter through all news sources to only show the news sources that you have bookmarked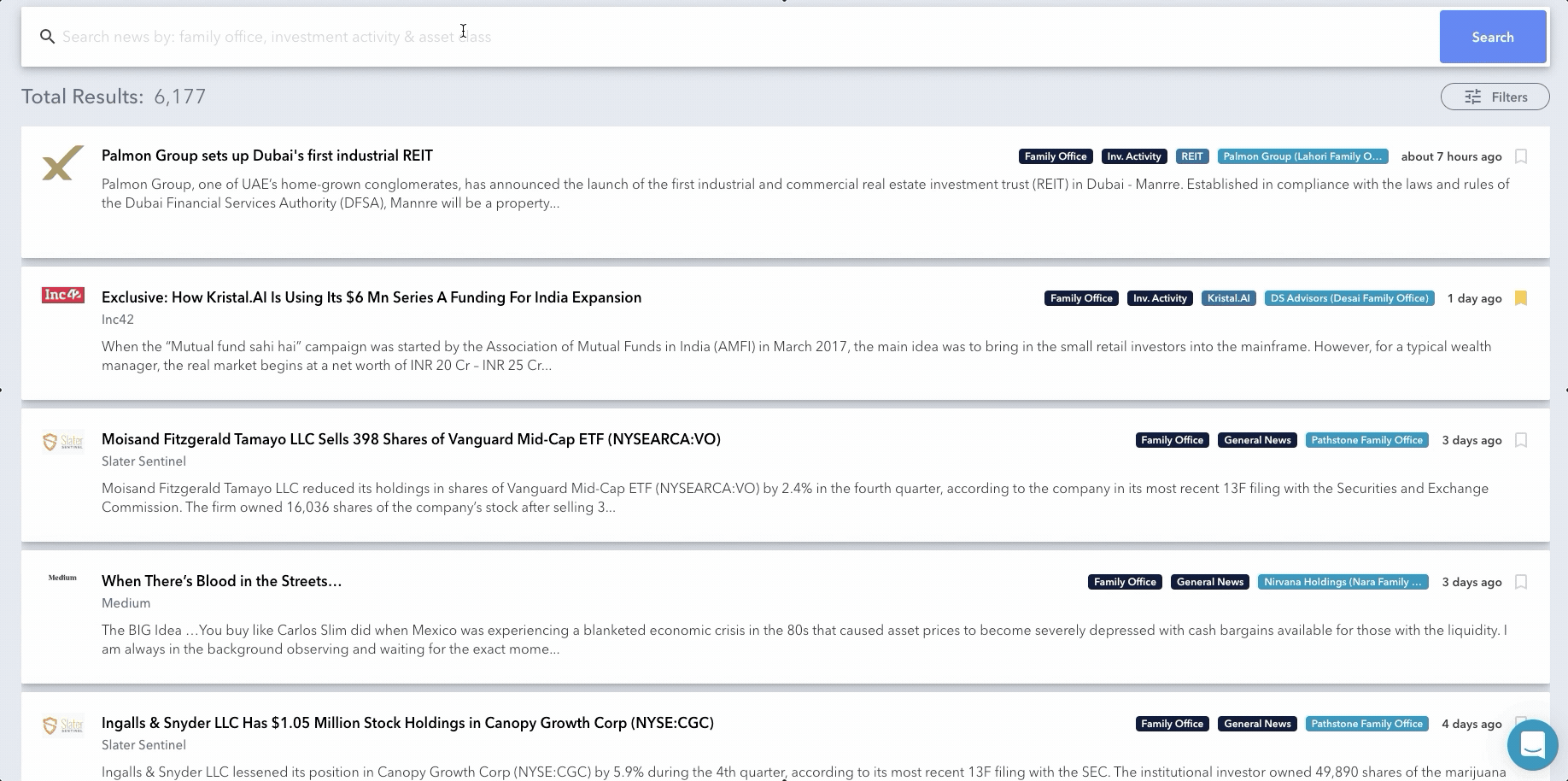 Tags:
- Every news article listed will have 'Tags' specific to the content it covers
- Sort and filter through news articles using colored tags
- Click the tags to filter search results based on that particular tag category
- Depending on which tag you click, either:
- A short profile of the private company will pull out from a sidebar on the right, OR
- The profile of the family office will pull out from the right side of the page
New 'Related Articles' Search Functionality:
- Easily filter through all news correlating to search results
- The default view of the News Portal on the mobile app is a continuous scroll of all news sources from newest to oldest
- Bookmarks will be saved on all versions (desktop & mobile)
Power Search Bar:
- Ability to search for specific news within our 'Smart Search' tool
- The 'Smart Search' bar at the top of the module works as a search engine to parse through thousands of keywords, investor names, private companies, etc., to identify articles that have direct relevance within the contents of the article. For example, if a user was to search the keyword 'ESG', the search results would contain all news sources that have the term "ESG" mentioned within the piece.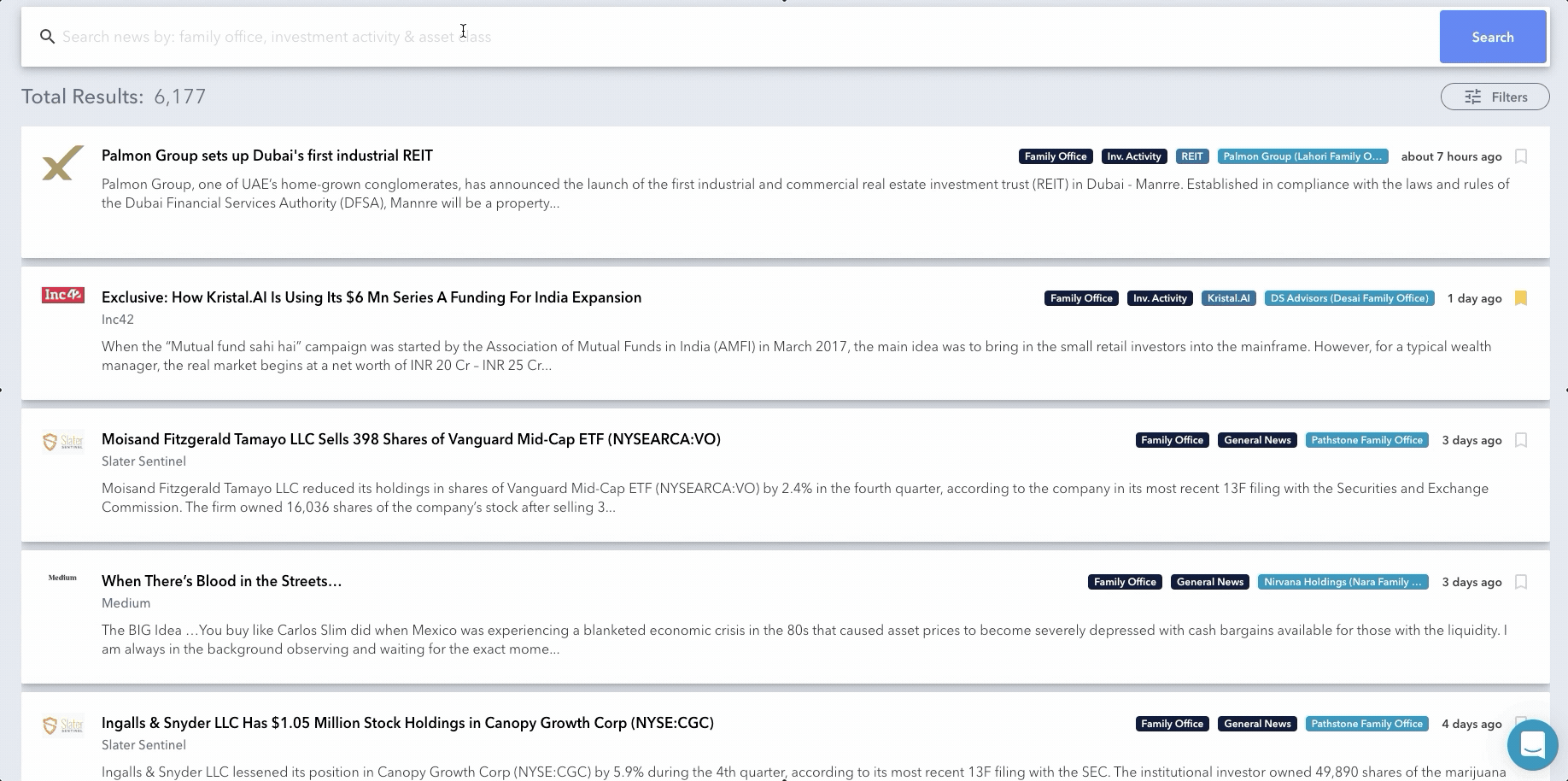 ---
For an in-depth exploration of the FINTRX family office platform, click below:

For more practical family office insights and best practices, visit our newly renovated 'Resource Library' below.