FINTRX Buy-Side Has Arrived!

With the surge in our investment banking, private equity & venture capital clients, a common request continued to rear its head; "Is there anyway we can dive further into direct investments these family offices have made?". There was not - so we built it. Client pain & need drives our innovation here - FINTRX Buy-Side was born. I was inspired to see how we could continue to drive success and results for our clients by offering them a unique & actionable data set on family office direct investment activity. Through numerous conversations, market sentiment, and build outs, our top tier developers and researchers have put together a state of the art research tool which compliments our flagship family office research solution beautifully.
The result is the release of FINTRX Buy-Side - crafted to serve PE, VC, investment banking, real estate & private companies who aim to target family office capital. FINTRX Buy-Side monitors the amount invested, stage of investment, sectors, and industries - for 2,000+ family offices.
"We invite you to dig in and take it for a spin via a trial. Until next time! " - Russ D'Argento, FINTRX Founder & CEO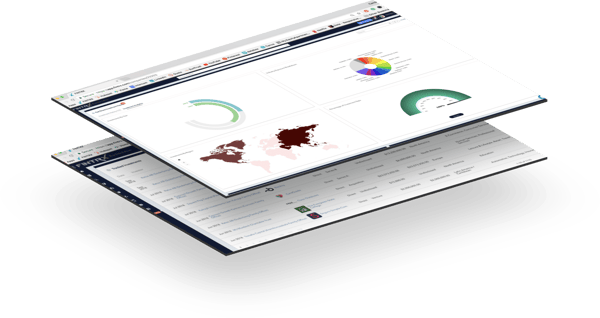 Quick Hitters:
- Deep dive investment research intel provided on the global family office investment industry.

- Filter down by industry & discover insight into trending industries and sectors where capital is flowing.

- Comprehensive data provided on each private company receiving family office investment.

- A native integration with Clearbit offers users intelligence on companies receiving family office capital.

- New tracked investment data added daily as our research team continues to pinpoint new deal flow & investment activity.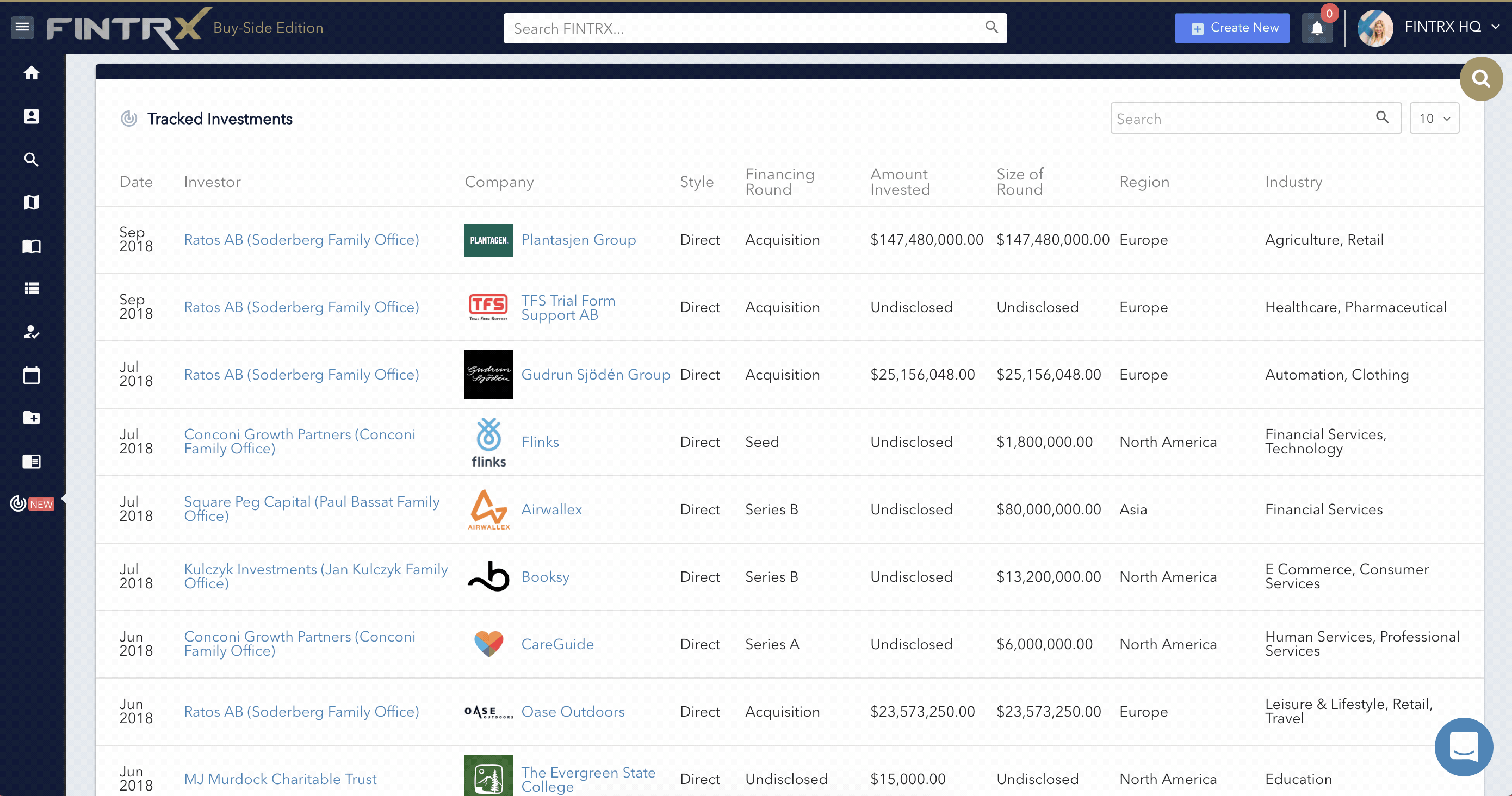 The release of Buy-Side further steadies our commitment and mission to provide our users a best in class family office asset raising solution. We encourage you to explore further if reaching the opaque family office investor market is of value and interest.