Despite our current economic condition, family offices around the world continue to fuel the growth of the technology industry, and this trend is likely to continue in the years ahead. In utilizing the FINTRX Buy-Side platform, which provides insight and analytics into thousands of direct deal transactions made by family offices worldwide, we uncover five family offices investing in the technology space.

1. Zibra Investments
Established in 2015, Zibra Investments is a Taastrup, Denmark-based single-family office that serves as the investment vehicle for its founder Niels Zibrandtsen and his family. Zibrandtsen created his wealth through a series of entrepreneurial ventures in the technology and telecommunications spaces. In 2016, Zibra sold the 'data center giant' Global Connect for a billion. Today, the firm primarily invests directly into various opportunities and high growth markets. In February of 2020, Zibra made the 'first of several' planned investments in Motus, a Danish IT company specializing in economically efficient backup and infrastructure solutions.
---
2. Peppermint Venture Partners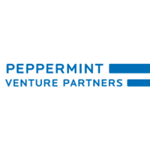 Founded in 2008, Peppermint Venture Partners is a Berlin, Germany-based single family office serving as the investment vehicle for Ingeborg Neumann and his family. The group regularly invests in venture capital funds as well as directly in early stage companies. Peppermint Venture puts heavy emphasis on identifying entrepreneurs looking to solve current challenges that inhibit the quality and/or time of life. When allocating capital, the firm focuses on the healthcare industry, primarily allocating to medical devices, platform healthcare technology and digital health companies. In February of 2020, Peppermint Venture directly invested in Labfolder, a cloud-based Electronic Lab Notebook (ELN) that allows scientists to optimize their research data management and laboratory processes.
---

3. GreenGage Capital
GreenGage Capital is a Chicago, IL - based single family office established in 2013. Today, the firm allocates directly and throughout the alternative investment space. Asset classes of interest include private equity, venture capital and direct investments. GreenGage has been active in a number of sectors and industries including technology, the internet of things, biotechnology and several others. Past allocations have included Serra Ventures, an early-stage venture capital firm focusing on developing technology companies throughout the United States. In August of 2019, GreenGage directly invested in PAXAFE, a tech company focused on building smart parcel loT solutions that provide smarter shipping insurance.
---

4. Rizvi Traverse Management (Rizvi Family Office)
Rizvi Traverse Management is a Birmingham, MI-based single-family office that manages the wealth of its founder Suhail Rizvi and his family. With a long career in private equity and venture capital, he created his wealth through a series of personal investments including early allocations to Facebook, Twitter, Square and Flipboard. Today, the firm allocates to a range of opportunities throughout the venture capital, private equity and hedge fund spaces. Rizvi Traverse Management primarily makes direct investments throughout the technology, media, entertainment, finance, internet of things, social media sectors - among others. In November of 2015, Rizvi Family Office directly invested in RealD, a leading visual experience company with well over 2 billion people having experienced a movie in RealD 3D.
---
5. Barshop Ventures
With roots dating back to the 1930s, Barshop Ventures is a San Antonio, TX-based single family office that manages the wealth of the Sam and Ann Barshop - a multi-generational, UHNW family. The firm takes an opportunistic investing approach with a diversified portfolio of venture capital, media and entertainment, technology, consumer products, life science, private equity, real estate, commercial real estate, public equities, fixed income securities and operating businesses. The group also seeks to make direct investments in early and mid-stage companies. They invest in industries both familiar and unfamiliar including life science, information technology, consumer packaged goods and software. In February of 2020, Barshop Ventures directly invested in Foxtrot, a logistics AI platform serving some of the largest operations in the world, including Anheuser Busch-InBev, Nestle, Coca-Cola, Mercado Libre, etc. Currently, Sam Barshop remains active in his community as an avid philanthropist.
The FINTRX data and research team work continuously to expand and update our dataset to ensure accurate and relevant private wealth intel for our clients. To continue exploring comprehensive profiles of more than 2,900+ family offices around the globe, leverage our custom suite of asset raising tools, each designed to optimize your prospecting efforts. Build custom filters, tasks, notes, custom lists - among others - to keep your workflow smooth and organized.
---
Leveraging an intuitive user interface, coupled with the largest and most comprehensive family office data and research tool - FINTRX continues to raise the bar for asset raising solutions.

For an in-depth exploration of the FINTRX family office platform, click below:

For more practical family office insights and best practices, visit our newly renovated 'Resource Library' below.