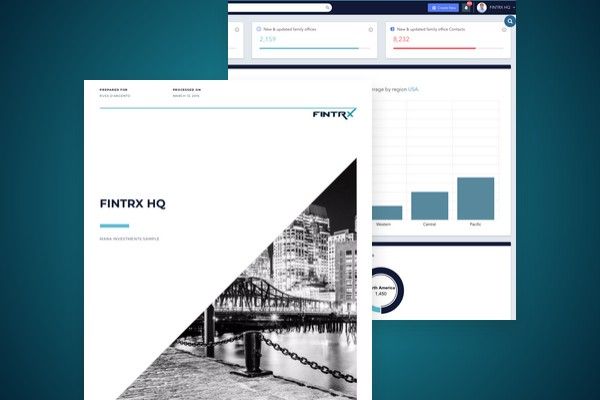 FINTRX is proud to announce the launch of Dossier Builder, a new add-on feature built within our family office platform. The Dossier Builder enables users to export up to ten profiles into a comprehensive investor portfolio, in PDF format, making it a great solution for those preparing for an upcoming roadshow.
Features of Dossier Builder include:
- Convenient, easy-to-digest PDF export - perfect for road shows!

- Include up to ten dossiers within each dossier list

- Share and collaborate your Dossier Builder lists amongst your FINTRX team

- Build and tailor your Dossier list based on your itinerary

- Combine Dossier Builder with Search Vision to optimize your travel preparation

- Dossier Builder will feature dynamic updates to the data to ensure you have the most up-to-date investor data available

Dossier Builder is available to existing clients who have our LP Pro+ or Buy-Side Pro+ tier of product as well as an add-on functionality.
If you're interested in finding out more, please get in touch with us!